Women's Surf and Yoga Holidays
Outer Reef Surf Travel, a leading provider of surf coaching and travel experiences for over 20 years, proudly introduces a series of exclusive women's surf and yoga holidays set against the stunning landscapes of Wales and the United Kingdom, Europe and the tropical Islands of Sri Lanka and Indonesia. Catering to the growing demand for empowering and rejuvenating travel experiences, Outer Reef Surf Travel has curated a unique blend of surf adventures and rejuvenating yoga sessions. Designed exclusively for women of all ages and abilities, these holidays offer an immersive escape where participants can connect with the ocean, embrace their inner strength, and find balance through yoga.
Salty Sisters Surf Trips
About Our Epic Women's Surf Holidays
Outer Reef Surf Travel is a premier provider of surf travel experiences, committed to delivering exceptional adventures that combine the thrill of surfing with the tranquility of yoga. With a focus on community, empowerment, and holistic well-being, Outer Reef Surf Travel creates immersive escapes for individuals seeking transformative and rejuvenating travel experiences.
Why Choose Our Women's Surf Holidays
Our women's Surf holidays provides the most comprehensive weekend and seven-day progressive retreats delves deep into all aspects of surf, yoga, for both beginners and experts alike, with an eclectic mix of teachings including creative vinyasa, powerful pranayama, laughter yoga, restorative, yin, yoga and meditation. Between yoga sessions our qualified surf instructors will take you to waves to suit your ability and provide you with hands on coaching best suited to beginners and intermediates. We provide boards and wetsuist from our hire centres so you can travel light.
Earlybird Discount: If you book 4 months or more in advance, you will get 5% off your entire stay!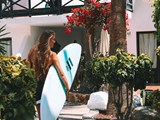 Salty Sisters Surf Trips
Epic Ladies Surf Holidays
Salty Sisters Surf Trips
Surf Holidays With A Diffrents
08.15 – Hearty and healthy breakfast
08.45 – Road trip to the best waves
09.30 – Surf lessons
12.30 – Picnic at the beach
13.30 – Guided free surfing (or an excursion)
18.00 – Sunset yoga
19.30 – Drinks & nibbles
20.00 – Dinner
The Benefits Of The Salty Sisters Surf Trips
Women's surf holidays offer numerous benefits, providing a unique blend of physical activity, mental rejuvenation, and community bonding. We empower women to embrace the thrill of surfing, fostering self-confidence and a sense of achievement in a supportive environment. Additionally, these retreats often focus on wellness, mindfulness, creating a space for relaxation, self-care, and the opportunity to connect with like-minded individuals, making it a truly enriching experience.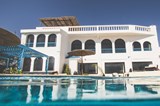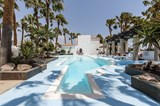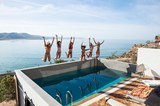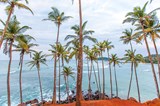 Salty Sisters Surf Trips
Ladies Surf Travel Company
Join us as we embark on a journey that transcends the ordinary, where the rhythm of the waves becomes your heartbeat and the sunsets paint the sky in hues of orange and pink. Outer Reef Surf Travel is not just a website; it's your portal to surf paradises, a community of like-minded souls, and a treasure trove of surf wisdom. Get ready to paddle out, catch the waves, and create memories that will last a lifetime. Your surf adventure starts here. Welcome aboard! 
Start your next surfing adventure here
Ready to catch some waves? Enquire about our surf camp today and let us help you plan the surf adventure of a lifetime. Don't miss out on the opportunity to improve your skills and make memories that will last a lifetime.