About Outer Reef Surf Travel
Hi there. If you're reading this, you're probably like us and your looking for a surf holiday, instructor course or want to improve your surfing and have more fun. To explain why we are in a unique position to help you do that, we need to go back in time a bit.
We, the cofounders, come from Wales which is surrounded by the ocean. We started surfing over 35 years ago, we learned to surf the hard way, by ourselves. 
For more than three decades, we've travelled the world to surf, compete and train surf coaches. We have met some incredible water men and women and been lucky to have helped develop experienced surfers and shared some essential technique and tips that help all surfers gain confidence in the ocean. This is how we have created Outer Reef Surf Travel.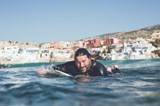 We realised we had a huge advantage. Having traveled, surfed and stayed in so many countries at so many places, from your basic £5 a night back packers to top end locations such as Nihi in Sumba (Occy's Left). We have tried and tested them all. Working with National governing bodies and some of the top coaches and surf travel companies to give you hassle free surf adventures and internationally recognised awards though our coaching program and surf academies.
In 1999, we started organising surf schools, camps and coaching retreats in Pembrokeshire. We made it a personal mission to build a surf coaching program that would deliver everything we wish we would have known during our first years of progression.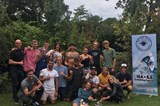 We are elite surf coaches working with the ISA (International Surfing Association), traveling the world training and developing new and existing Surf Coaches in surf camps Worldwide. Our passion is still coaching beginners and intermediates and helping people find their perfect surf holiday. We started running surf camps in 2001 to Morocco then Europe and now internationally. We have hand picked these camps to offer you unforgettable, hassle free surf adventures and top instructor training courses.
In 2020, our answer to Covid was to make our surf and paddle board instructor coaching courses available to the world.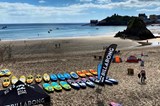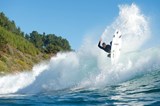 2023 We are so stoked to be able to help you find your perfect surf holiday worldwide. Over the years and the hundreds of surf trips we've been on and organised, we have so much experience to share with you, Which is why we created Outer Reef Surf Travel.
Start your next surfing adventure here
Ready to catch some waves? Enquire about our surf camp today and let us help you plan the surf adventure of a lifetime. Don't miss out on the opportunity to improve your skills and make memories that will last a lifetime.