Outer Reef Praia do Sul Ericeira
At the heart of Ericeira Village, Europe's only World Surfing Reserve, we are proud to offer you a choice of accommodation solutions and surfing experiences that will make your stay a life changing surfing holiday.
Welcome to Praia do Sul Ericeira Surf House
Right on the cliff overlooking the awesome "Praia do Sul", and just a few steps away from the center of the amazing Village of Ericeira, This Surf House is just about the perfect place for your surfing holidays.
With breathtaking ocean view, incredibly comfortable rooms and a homelike atmosphere, you will have an unforgettable experience at Europe's only World Surfing Reserve.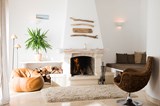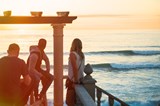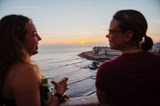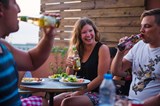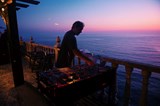 From an amazing balcony over the ocean to a cozy fireplace behind a panoramic window, you will find an incredible lounge with more than 80m², totally prepared for your breakfast, chill out hours, remote-working time or sunset sessions. You may also mingle with the guests on the most incredible porch for a cold Portuguese beer, or go up to the quietness of the covered balcony and find yourself floating over the ocean, reading a book or just working on your tan.
Right on the cliff over the Ocean, and short walking distance from the center of the village, the house offers a total of 7 freshly decorated bedrooms. You may choose your place among 2 Dormitories, 3 Double/Twin Rooms and 2 Ensuit Rooms.
Welcome to Surf Vilas Ericeira
Strategically located in a reserved and quiet area, but yet only 10 minutes' walk from Ericeira's center village, lays this amazing space powered by Laneez Ericeira we like to call "Surf Vilas".
The property features free Parking space, Bar, BBQ area, Tennis Court, Swimming Pool, and over 2000m2 of Garden where you can spend some quality time enjoying the nature, relaxing over Sunset views or socializing with friends and guests.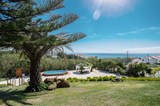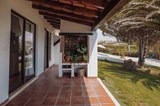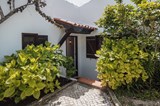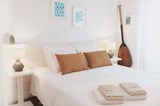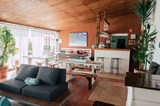 The Surf Vilas are 2 typical Portuguese architecture houses, hiding under centenarian Pine Trees with an Ocean view, and can accommodate a total of 20 people on 5 double rooms and one shared room.
In Vila 1 you can find 2 double or twin bedrooms with private bathroom, one 10 bed dormitory with direct access to the garden and a fully equipped kitchen.
Vila 2 offers 3 double or twin bedrooms, fully equipped kitchen, lounge with TV, fire place, dinner table and direct access to Garden with BBQ.
EXCLUSIVE
If you are looking for an exclusive property to spend time with your family or friends, we have 3 options where you may find absolute comfort for your Ericeira experience.
You may choose the option that better fits your needs from two sea-view 2 bedroom apartments and our vintage style 4 bedroom Cottage.
Take a look at the properties features and use our book now button to make your reservation at the best rates.
Start your next surfing adventure here
Ready to catch some waves? Enquire about our surf camp today and let us help you plan the surf adventure of a lifetime. Don't miss out on the opportunity to improve your skills and make memories that will last a lifetime.